Recovery
RFH AER
AIR-TO-AIR HEAT RECOVERY VAV UNITNWITH BUILT-IN VRF HEAT PUMP SYSTEM >70%. 300 ÷ 4000 mc/h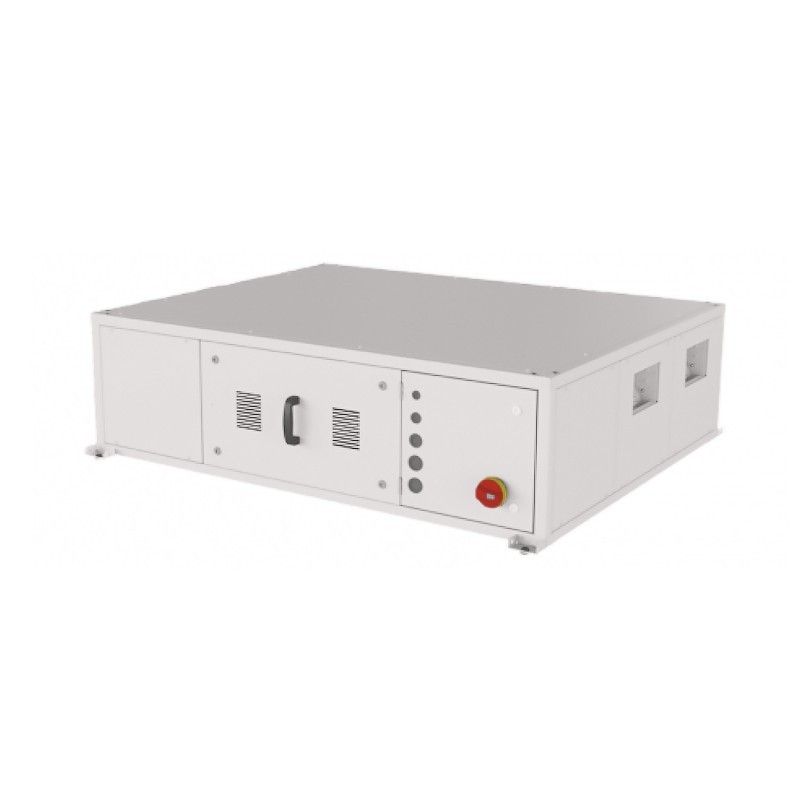 RFH AER ventilation units designed for air renewal (fresh air volume continuously adjustable via on-board electronics) and its thermal treatment (supply air constant temperature control mode) can meet many typical needs of residential and commercial applications.
The energy saving garantee by using a high efficiency (>70%) static crossflow heat recovery, supply and exhaust fans and compressor driven by EC motors.
RFH AER are suitable for working environment free of aggressive, corrosive and explosive agents, which can irreparably damage their components and structures.
In the event of special application, please contact the Manufacturer preventively for a feasibility study.
That series consists of 4 sizes in horizontal lay-out only.